FIFA Diploma in Football Law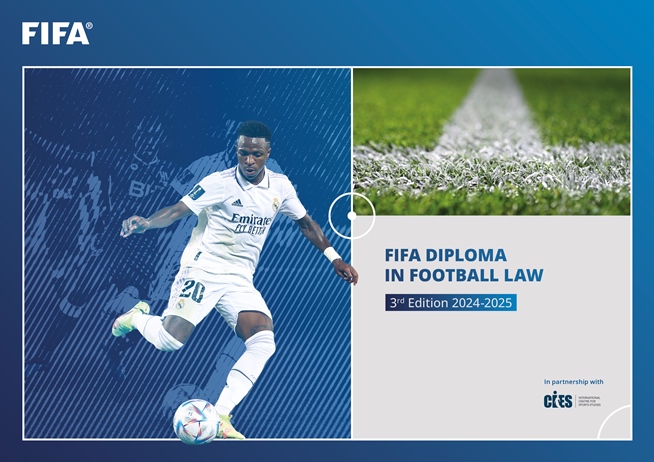 Following the success of the two previous editions, FIFA – in collaboration with the International Centre for Sports Studies (CIES) – has today launched the third edition of its Diploma in Football Law. Information about applications, which are open from 17 May to 15 September 2023, can be found at www.fifa.com/diploma-in-football-law.
In line with FIFA's vision of making football truly global, the FIFA Diploma in Football Law aims to provide sports legal executives working at FIFA member associations, confederations, leagues, clubs, players' and agents' unions and private practices from all around the globe with a working knowledge of the latest and most relevant aspects in the legal field.
The Diploma comprises five modules on key facets of football law held over a period of 13 months in five different locations around the world, each lasting five days:
Module 1 – Introduction to Football Law
Zurich (Switzerland), 5-9 February 2024
Module 2 – FIFA Transfer Regulations (I)
Asunción (Paraguay), 27-31 May 2024
Module 3 – FIFA Transfer Regulations (II)
Dubai (UAE), 16-20 September 2024
Module 4 – Other Aspects of Football Law
Miami (USA), 18-22 November 2024
Module 5 – CAS Proceedings
Zurich (Switzerland), 1-5 March 2025
This course is offered solely in English.
For further details on the FIFA Diploma in Football Law, please download the brochure here or write to [email protected].
If you wish to apply, the online application form is available here.